PhoneGap has been a facet of the mobile development environment since 2009, when it won the People's Choice Award at O'Reilly Media's 2009 Web 2.0 Conference. As such, the web presence has always been an important tool for fostering the developer community that surrounds the project. There has always been significant traffic to the phonegap.com domain—last year there were more than 3 million unique pageviews—so keeping it up to date is key.
In late 2014, I worked with a front-end developer, a product manager, and a marketing manager to refresh the visual design, the site architecture and content in a sorely needed effort to modernize the site. Whilst constantly updated from a marketing content perspective, the design hadn't been revamped since mid-2011, which was pre-Adobe. We had some responsibility to get the PhoneGap looking at least a bit more like a part of the Adobe family, yet we still wanted to maintain our own identity.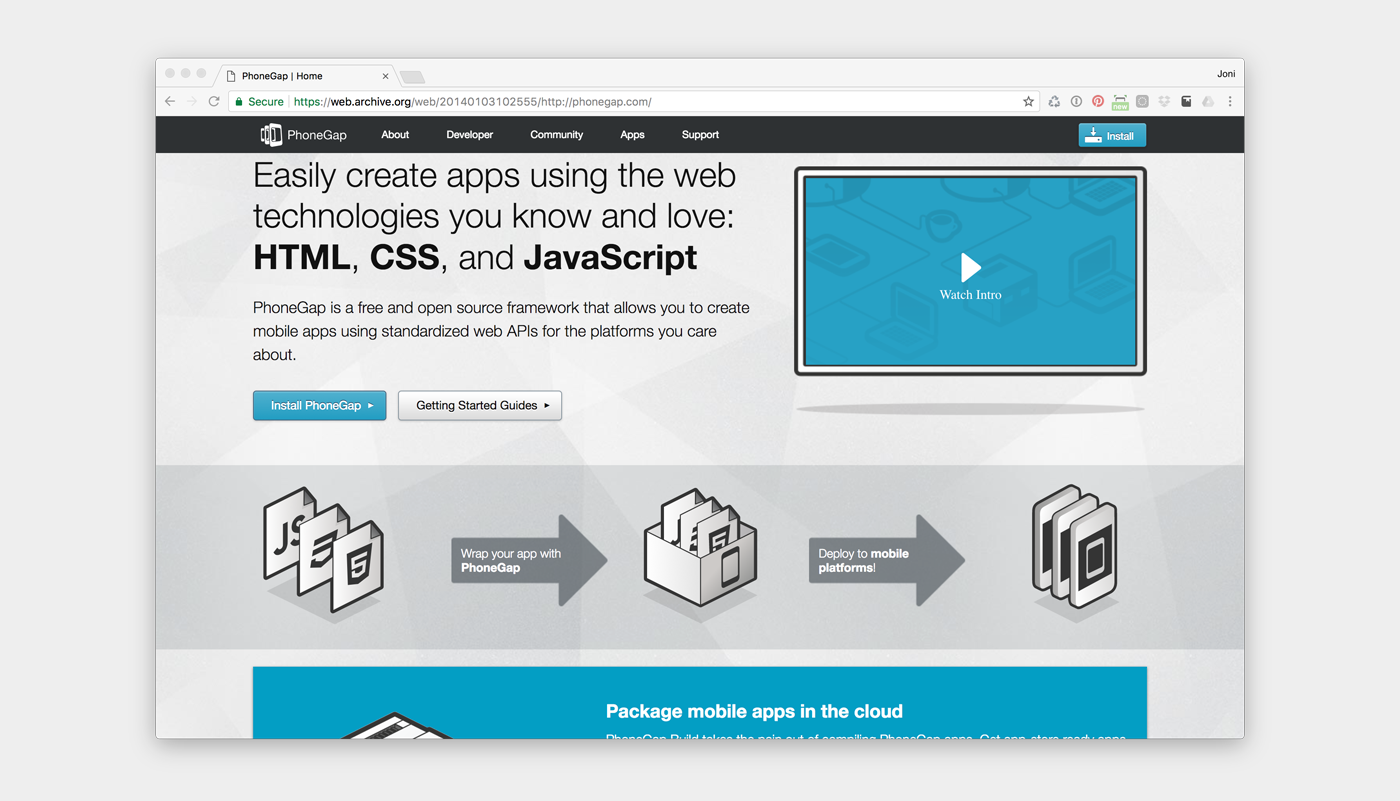 We were able to rely on a strong understanding of our users' needs, based on analytics, a thriving community forum, and regular face-to-face contact with all experience levels (via events like workshops and our own conference) of the framework. Effectively, we had a strong sense of what we needed to do, we just needed to do it!
I started out by documenting the existing site content, making note of what need to stay, what needed to go, and what needed to be updated or created. Then came working through a new site structure, including a revamp of our documentation—a multi-month process.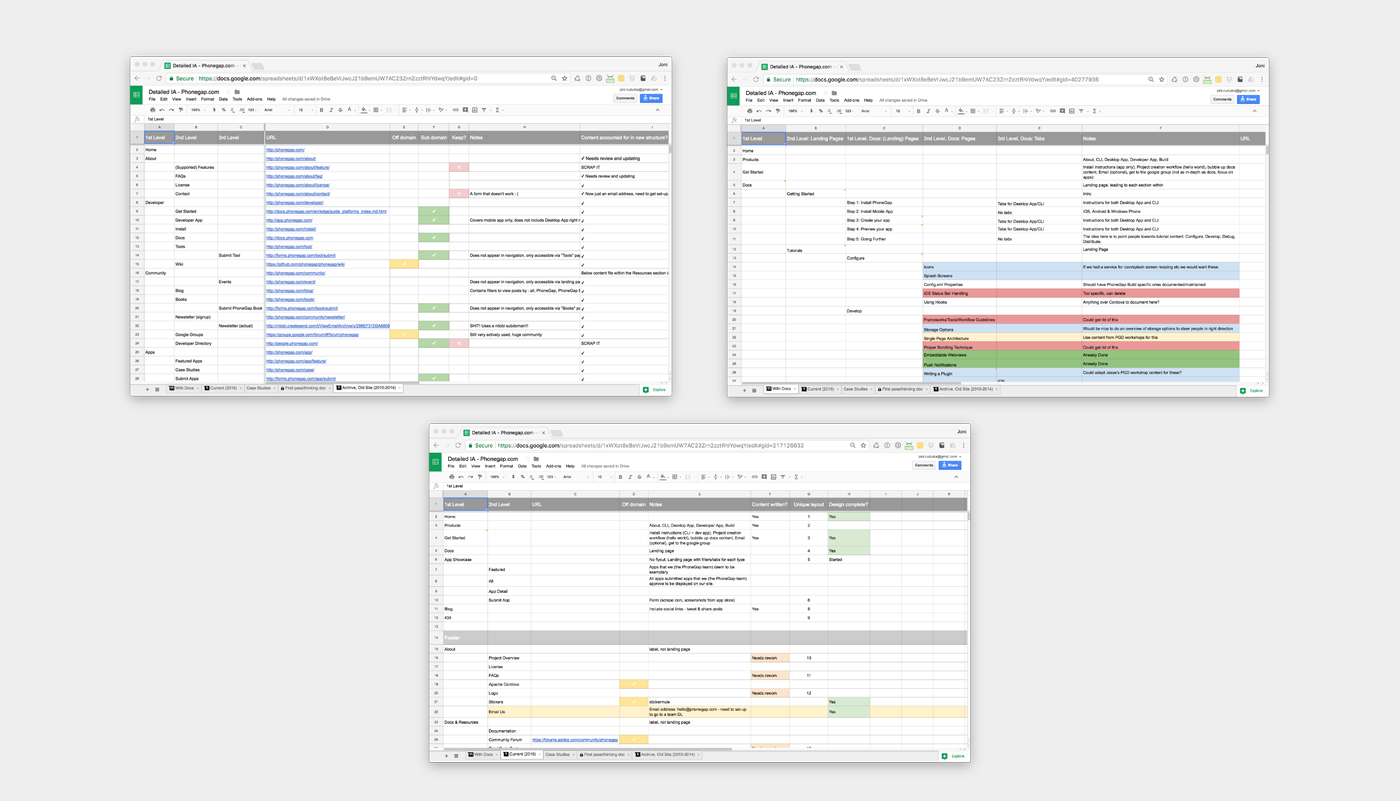 Writing and editing copy came next, a part of the project where I worked closely to with our marketing manager to set the right tone and get the right information across to our users. We worked in text documents together, and then moved into mock-up the content within the visual design and continued to tweak.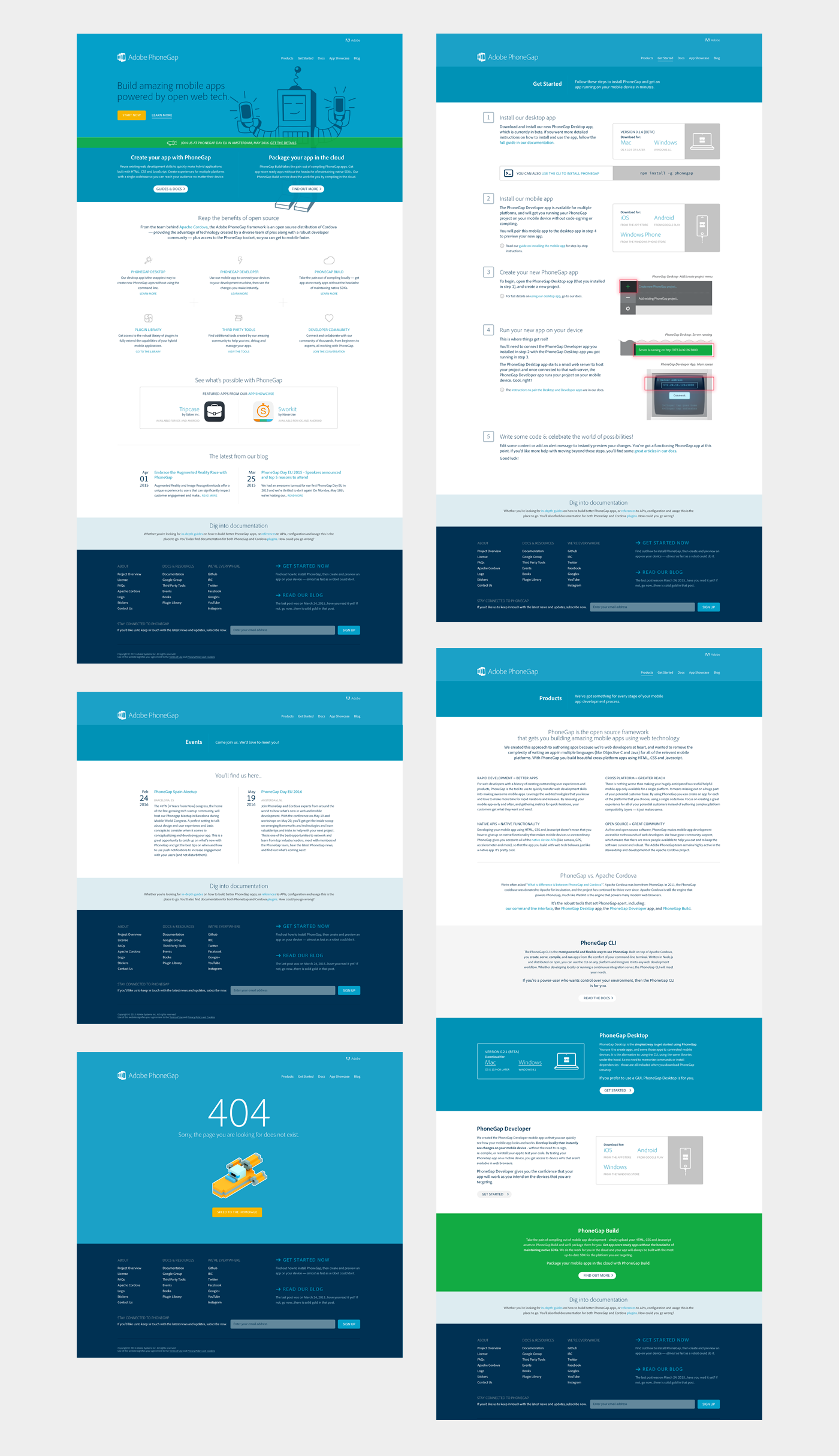 I worked closely with the rest of the team to get these mock-ups made real, throughout the duration of
the implementation phase
.